Birding in Tacony Creek Park!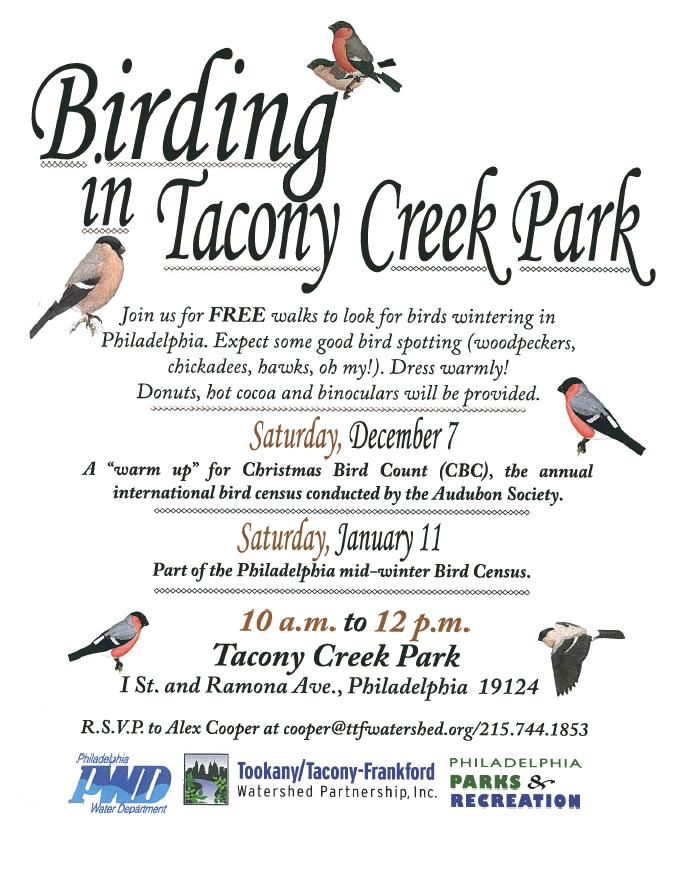 Have you ever been bird watching?! Well now's your chance to partake in the exciting experience for free! Don't miss your chance to see a variety of Philadelphia's birds, including woodpeckers, chickadees and hawks!
There will be two bird watching events that will take place in Tacony Creek Park (I street and Tacony Ave, Philadelphia, PA, 19124) from 10 a.m. to 12 p.m.
The first event will be this Saturday, December 7, a "warm up" for the annual international bird census conducted by the Audubon Society!
The second event will take place Saturday, January 11 as a part of the Philadelphia mid-winter Bird Census!
Remember to dress warmly!
Binoculars and delicious treats (donuts and hot chocolate) will be provided.