Fair Catch: Fishing on the Schuylkill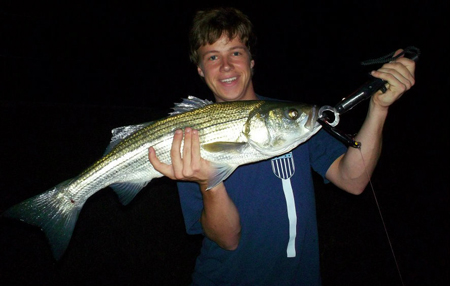 PAC Member Chris Eife with a 30" Striped Bass caught on an A Salt Bomber Lure.
Philadelphians are often surprised to learn just how diverse the wildlife can be below the surface of the waters around our city. These recent catches by members of the Philadelphia Anglers Club are great examples of fish species that swim our rivers, right under your nose! These fish were released back into the wilds of the Schuylkill.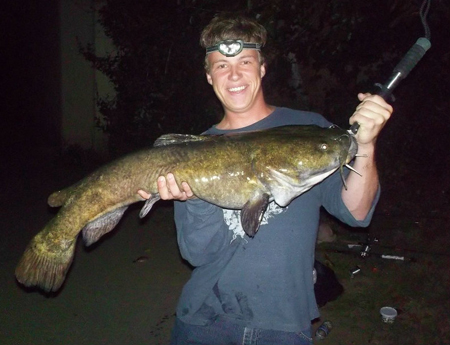 Chris at it again with a Flathead Catfish over 20 pounds!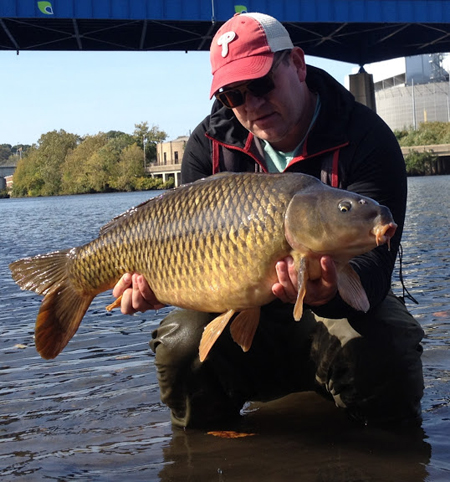 And PAC Co-Founder Matt Coll with a 25 pound Carp caught on a piece of fake plastic corn.
Read more blog posts about local fishing:
Shad State of Affairs, Part Two: Swimming With Mackerel
Reel Good Time: Photos from the 2012 Philly Fun Fishing Fest
Northwest Passage: Fairmount Fish Ladder Helps Shad Swim Up The Schuylkill

And learn about Pennsylvania's many fish species on the PA Fish & Boat Commission's species gallery: