Meet Your Watershed Spirit Animal for Philly Spring Cleanup 2016

Volunteers place new storm drain markers featuring American Shad a sewer inlets along York Street in Fishtown. Credit: Inspire Energy.
Do you know your watershed's spirit animal? Do you know your watershed, period?
This year's April 9 Philly Spring Cleanup is your chance to answer both of those questions while doing some good for your community.
As we've noted before, we at Philadelphia Water are big fans of
neighborhood and park cleanups. In addition to making our city more beautiful, these events can really help to keep wildlife-harming litter out of our sewers, rivers and creeks.
This year, we're encouraging communities and civic organizations to add a fun activity to Philly Spring Cleanup—marking storm drains with our new kits, which feature decals with aquatic critters specific to the watershed where you live.
We'll be making kits available for pickup at the Fairmount Water Works on March 31 from 3 p.m. to 6 p.m. for any group that wants them. Just email Philadelphia Water's Chris Anderson or Michelle Hoover of the Partnership for the Delaware Estuary to reserve supplies. These new kits replace the old "Yo! Fish" markers currently seen near many of the city's 75,000 storm drains.
Live in the Poquessing Creek Watershed? You'll get a kit featuring the (amazingly cute) Bog Turtle, one of the smallest turtles in the world and a Pennsylvania native: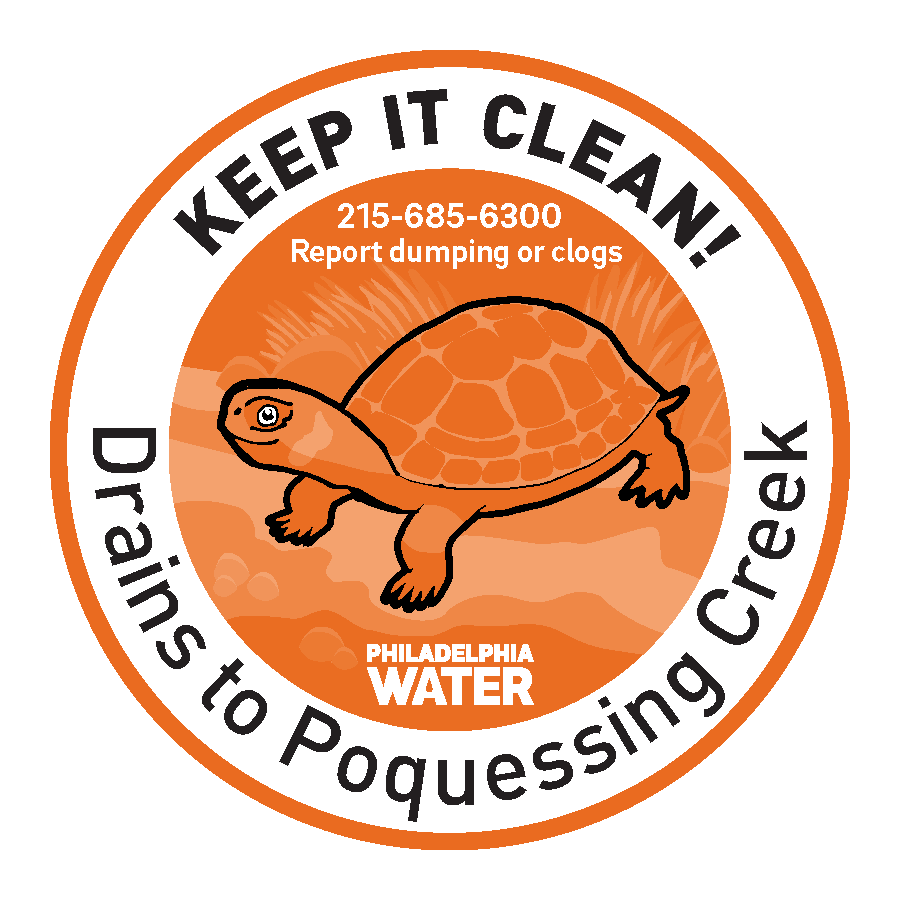 Live in Fishtown? As a resident of the Delaware Direct Watershed, you'll get kits featuring the American Shad, the neighborhood's unofficial mascot.
Other watershed markers feature:
You can find out which watershed you live in here.
If you're involved in a neighborhood group but haven't signed up for Philly Spring Cleanup, we encourage you to do so at the Streets Department website. And while we think storm drain marking and Philly Spring Cleanup go hand-in-hand, kits are available for free throughout the year.