PWD Updates Development Regulations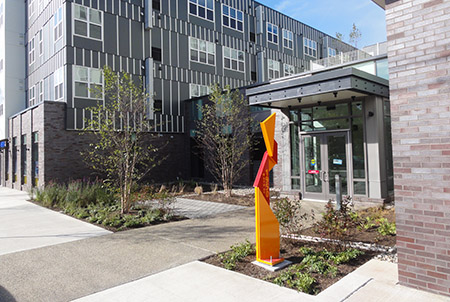 Paseo Verde, image: WRT
Every time land is developed in Philadelphia we can improve the water quality in our rivers and streams. Since 2006, PWD has been regulating some private land development in the City. These regulations help prevent polluted stormwater draining off impervious surfaces like roofs and parking lots from running into our rivers and streams. As of this Monday, February 10th, PWD implemented changes to both the Development Regulations and Stormwater Management Guidance Manual.

The Department is making changes for two reasons. First, the regulations must be updated to comply with State-approved Act 167 Stormwater Management plans for the Tookany-Tacony Frankford, Pennypack and Poquessing Watersheds. These are long term plans designed to maintain and improve water quality in our local watersheds.

Second, these changes should clarify requirements, improve the Stormwater Plan Review process and make the development regulations more effective in managing runoff. Since implementing stormwater development regulations in 2006, PWD has worked closely with the development community through the plan review process. These changes result in part from those experiences.

For detailed information on the changes please visit PWD's Stormwater Plan Review webpage. If you have specific questions about these changes, please e-mail PWD.PlanReview@phila.gov or call (215) 685-6387.