There Used to Be An Aquarium at the Fairmount Water Works?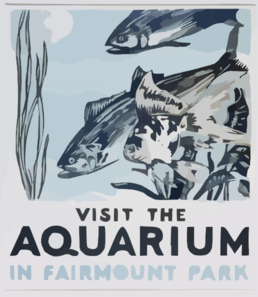 Image: Library of Congress
It's true—Philadelphia had one of the largest and most technologically advanced aquariums in the country. Opened in 1911, the Fairmount Aquarium exhibited local freshwater fishes, amphibians, reptiles, seals and sea lions. Join us at the Fairmount Water Works Interpretive Center on Wednesday, September 21 from 5:30 to 7:30 p.m. as guest speaker Samantha Muka (a PhD candidate in the History of Science Department at the University of Pennsylvania) presents From Turbines to Tanks: The Early Days of the Philadelphia Aquarium at the Fairmount Water Works. The presentation draws from local archives, including photos and videos. The event is free—please RSVP by calling 215-685-0723.