Call for Artists to Shine Light on Green Stormwater Infrastructure!
Request for Qualifications Deadline: April 15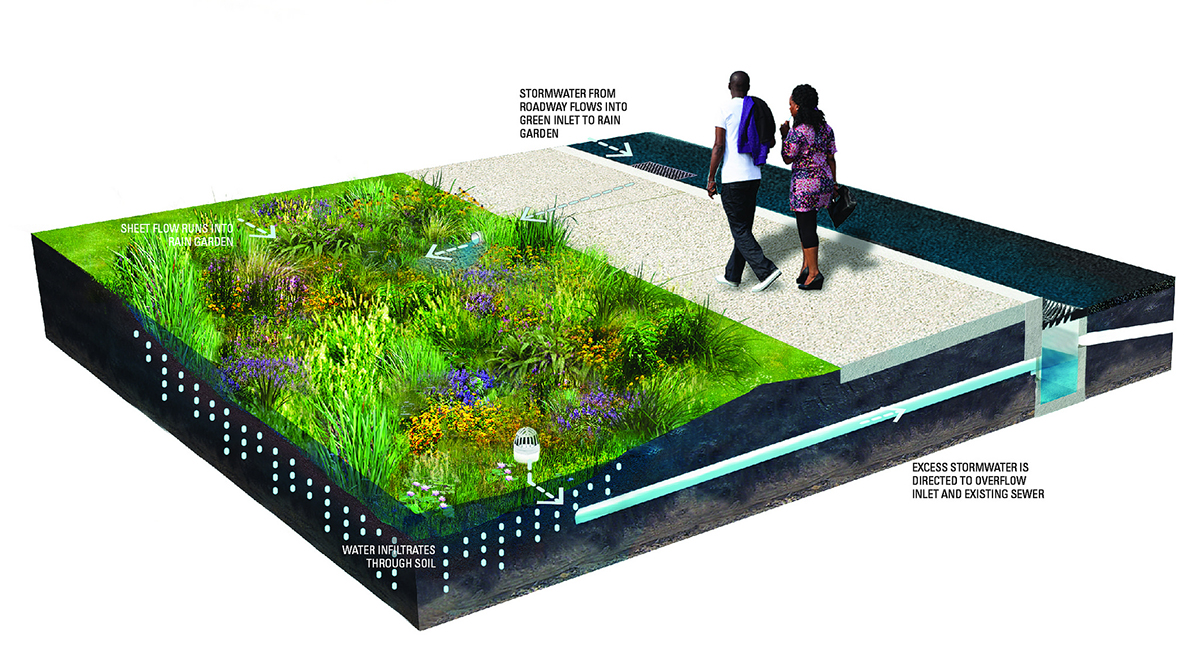 We're looking for art that can help people understand how Green City, Clean Waters tools work and how they connect to a complex world of infrastructure beneath our feet.
Philadelphia Water is collaborating with the City of Philadelphia Mural Arts Program for Uncover the Green 2016, a new citywide design initiative celebrating the innovative tools and systems that make up Green City, Clean Waters, Philadelphia's revolutionary green stormwater management program.
Philadelphia Water and Mural Arts have worked together on a number of Philly Water Art projects highlighting various water-related issues, including last year's Waterways installation in Manayunk, which connected residents to the Schuylkill River and major improvements at the Venice Island Performing Arts and Recreation Center that help to protect the river.
Uncover the Green 2016 is designed to take a closer look at the tools and systems behind the 25-year Green City, Clean Waters program. Because these green tools are so different from the sewers and storm drains most people think of when they think about stormwater, we want to show people how we're using plants, soil and stone to manage and clean water that falls during storms and make our rivers and creeks healthier.
Through the use of transportable, three-dimensional art, Philadelphians will be able to peek below the sidewalks and streets and see how Green Stormwater Infrastructure (GSI) systems work and how they connect to the sewer system that's essential to our city's health. We also want artists who can show just how much is going on under our feet—the water mains and other hidden infrastructure that can make construction work so complex.
If you're an artist that can help to uncover the hidden world of GSI or know an artist with the vision to make Uncover the Green 2016 a success, check out this Mural Arts page for more details.
The Request for Qualifications is due by Friday, April 15!