It's a bird… It's a plane… It's Aquaman!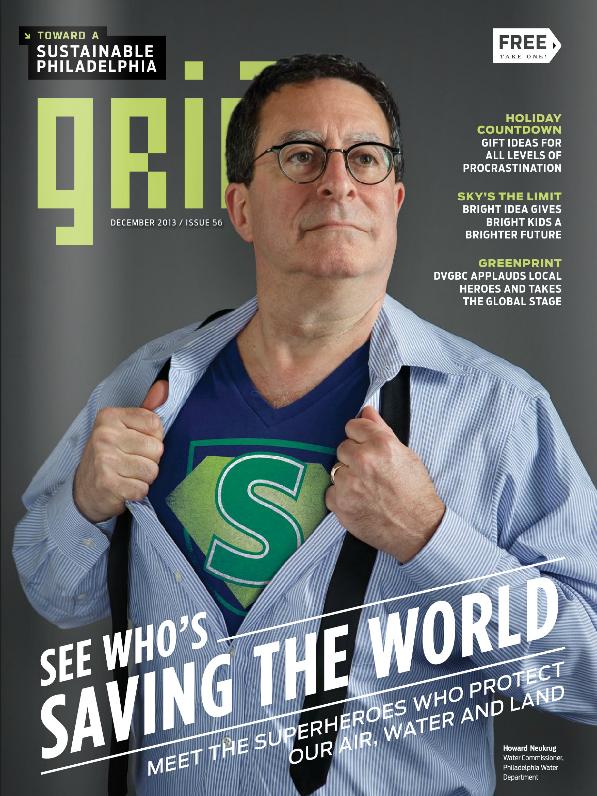 Our Water Commissioner, Howard Neukrug, is featured on the cover of the latest edition of Grid Magazine as one of several superheroes of sustainability in Philadelphia.
Commisioner Neukrug started off in drinking water treatment at the Philadelphia Water Department in 1978 and began PWD's Office of Watersheds in 1999. As director of the Office of Watersheds, Commissioner Neukrug led the department in creating the vision and the plan for Green City, Clean Waters, Philadelphia's long term plan to clean up our waterways. Appointed Water Commissioner in 2011 by Mayor Nutter, Howard Neukrug is focused on making PWD a sustainable 21st Century urban water utility – one that fully meets the complex responsibilities and opportunities of our time and our environment.
Check out the full article in Grid to learn more about our Aquaman and our Philadelphia's other sustainability heroes.