PWD Delaware River Dye Study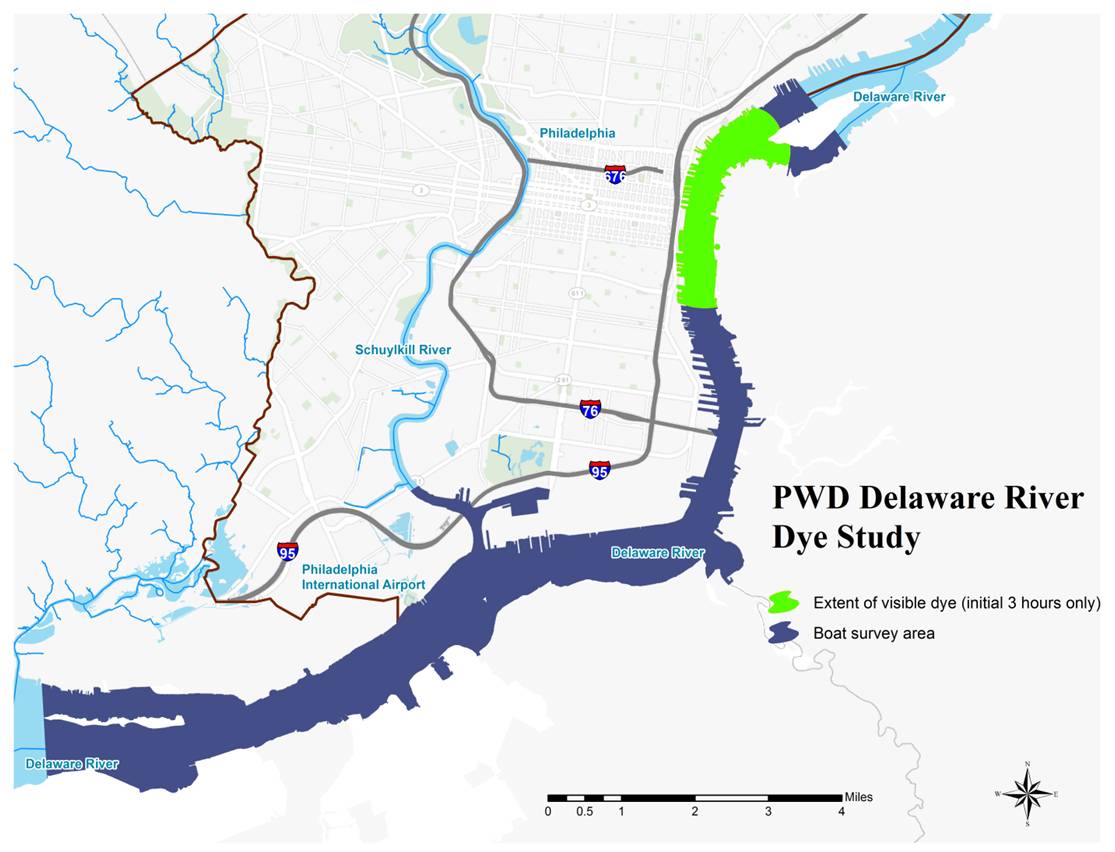 We know we've said it quite a few times already, but we're going Green -literally! This week, don't be surprised or worried to see green in portions of the Delaware River.
The Water Quality Compliance Modeling group is conducting a dye study in the Delaware River as part of the validation process for a 3D hydrodynamic model. This model is a requirement of the Consent Order and Agreement between PA Department of Environmental Protection and PWD to reduce combined sewer overflows. The study will be conducted with Woods Hole Group, Inc., a world renowned oceanographic firm, and Professor Robert Chant of Rutgers University who has led similar studies in the Hudson River and other water bodies. Monitoring will occur 24/7 over three days with crews tracking the dye plume over its fill extent during that period. The dye planned for this release is Fluorescein, a material that has low toxicity.
Check out the video for more information on the dye study: https://vimeo.com/102168863