Scenes from the Northern Liberties Spokesdog Contest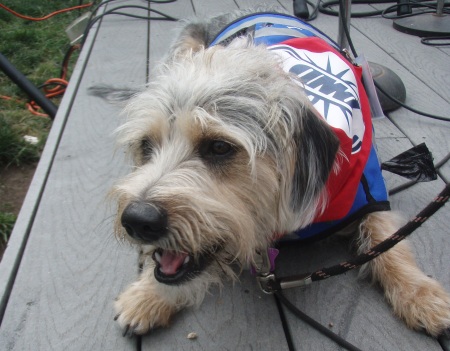 Last weekend, Northern Liberties awarded its spokesdog title to Scooter, a Schnauzer-Beagle mix who'll help educate pet owners about the importance of picking up dog waste in order to keep our streams and rivers clean. Thanks to all the dog owners, judges and participants in this year's spokesdog contest! Above, Scooter is dog tired after a rigorous competition.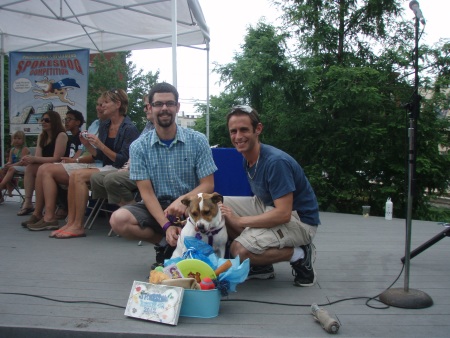 Penny, a Jack Russell Terrier mix, inspects her runner-up prize.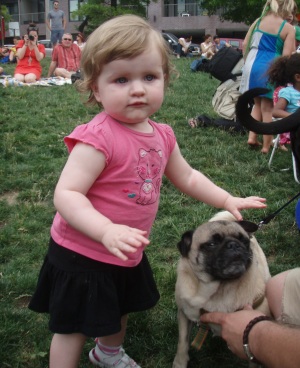 A pug and a Mugget.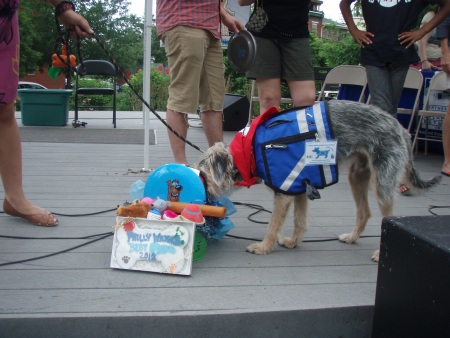 The spoils of being spokesdog.