Thursday: Celebrate Improvements at Conestoga Playground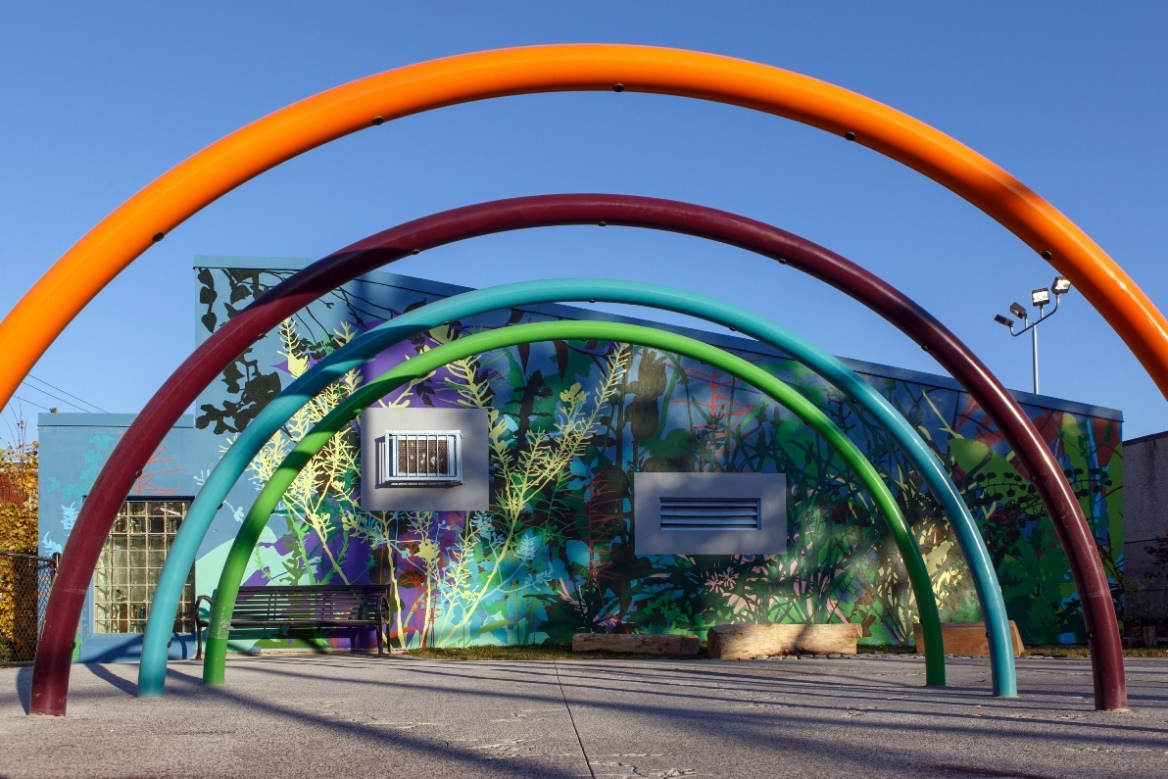 Mural Art's "Room for Growth" project at the Conestoga Rec Center. Credit: Mural Arts

You're invited to celebrate big improvements at the Conestoga Community Playground, located at 53rd and Media streets in the Hestonville neighborhood.
Join Philadelphia Parks & Recreation, the Philadelphia Water Department, Philadelphia Mural Arts and the Trust for Public Land's Parks for People Philadelphia team at 3:30 p.m. on December 8 as we mark this special occasion at the playground.
As a part of long-term plans to revamp recreation spaces in the neighborhood, PWD will be creating a stormwater management system beneath an existing athletic field at Conestoga Park. A Green City, Clean Waters investment, this system will help protect local waterways from stormwater runoff pollution and sewer overflows while providing a newly renovated green space for the community.
The project will bring an improved field to the east side of the park. Beneath that new green space, we plan to have a system capable of keeping as tens of thousands gallons of polluted water out of the Schuylkill River.
The improvements planned for Conestoga are part of the City's plan to invest in neighborhoods all over Philadelphia while drastically reducing pollution that can hurt our rivers. For more about the Green City, Clean Waters program, take a look at what we've achieved in the first five years by checking out our "5 Down" page.
While work on the stormwater improvement component at Conestoga Park isn't scheduled to take place for the next few years, The Trust for Public Land and other partners are already making big improvements at the playground and recreation center across the street.
Mural Arts will also be dedicating the Room for Growth project, which used "native plants and weeds as inspiration" for art that stretches across the rec center and includes "three new murals, brand new benches carved out of old trees and oversized stones, new play equipment, and many more nature-themed art pieces."
Be among the first to see and experience the creative space designed by The Trust for Public Land, Mural Arts Philadelphia and the Conestoga community. Guests will also be treated to an exclusive performance by the Conestoga Angels Drill Team. See more about the Conestoga project from TPL here.
RSVP is not required, but encouraged; simply email philadelphia@tpl.org to let them know you are coming.
We look forward to seeing you: please share with friends and neighbors!