Drinking Water Quality
One of the Philadelphia Water Department's core missions is the provision of safe, high quality drinking water to our nearly 2 million customers.

PWD uses proven treatment practices and participates in groundbreaking research to provide drinking water that consistently exceeds EPA standards. Philadelphia's drinking water sources are the Delaware and Schuylkill Rivers, and our pledge to our customers extends to the stewardship of our region's water resources. To this end, PWD has embraced a watershed protection approach that tracks and evaluates events and practices that may impact water quality. Watershed businesses and residents also play a role in the health of our waterways. Proper disposal of hazardous wastes, household chemicals and unused prescriptions are essential to protecting our drinking water.
About Your Drinking Water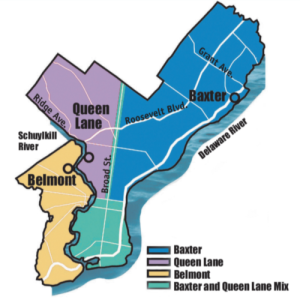 The Philadelphia Water Department publishes an Drinking Water Quality Report annually. In addition to detailing the quality of Philadelphia's drinking water, the report also provides information on PWD's research and monitoring efforts, watershed protection initiatives and current challenges to our water sources.
The U.S. Environmental Protection Agency (EPA) requires all water utilities to produce and distribute water quality reports on an annual basis. We have consistently performed better than all drinking water standards developed by the EPA too protect public health. We use proven treatment practices at our water treatment plants and we participate in groundbreaking research while keeping water rates among the lowest in the region.
2013 Annual Drinking Water Quality Report
2013 Annual Drinking Water Quality Report - Spanish translation
2012 Annual Drinking Water Quality Report
2010 Annual Drinking Water Quality Report
2009 Annual Drinking Water Quality Report
2008 Annual Drinking Water Quality Report
Facts About Your Water: Frequently asked questions about Philadelphia's drinking water
The Third Unregulated Contaminant Monitoring Rule (UCMR3)
Under the 1996 amendments to the federal Safe Drinking Water Act, the Environmental
Protection Agency is required once every five years to issue a new list of up to 30 contaminants for which community water systems must monitor. The intent of this rule is to provide baseline occurrence data that the EPA can combine with toxicological research to make decisions about potential future drinking water regulations. PWD is currently participating in the third round of this contaminant testing.
The Third Unregulated Contaminant Monitoring Rule was signed by former EPA Administrator
Lisa P. Jackson on April 16, 2012. The EPA, the states, laboratories and public water systems are all participating in the testing for UCMR3 in various ways.
PWD is committed to protecting public health and meets or surpasses all state and federal health standards for tap water. .
To help advance the science of drinking water, we have been collecting data for the EPA since the rule was enacted this past January.
Collecting information about the occurrence of these compounds in water supplies is the first step in the EPA's efforts to determine whether they should be regulated.
Should the EPA ultimately determine that regulation is warranted, we will take whatever steps are necessary to ensure our drinking water meets any new regulations.
View PWD's data on the EPA UCMR3 Database
Source Water Protection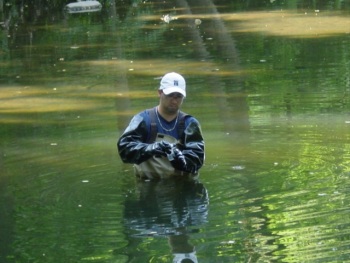 The quality of our drinking water is directly linked to the quality of our source water—the Delaware and Schuylkill rivers. Our Source Water Protection Program takes a holistic approach to developing a thorough understanding of Philadelphia's water supply characteristics, including water quality conditions, major sources of actual and potential contamination, water availability, flow patterns and management practices, and tidal and reservoir impacts.
Learn more about PWD's Source Water Protection Program.
Read PWD's position statement on Marcellus Shale Drilling in the Delaware River Basin
Get the facts about Iodine-131
What You Can Do to Improve Water Quality
All Philadelphians can play a part in improving the quality of water in the rivers and streams that supply our drinking water. Residents, businesses, schools and community organizations can engage in a variety of green practices to restore our local environment. For project ideas, watershed events and more, start here.