City Career Fair and Courses for Contractors Provide Job Opportunities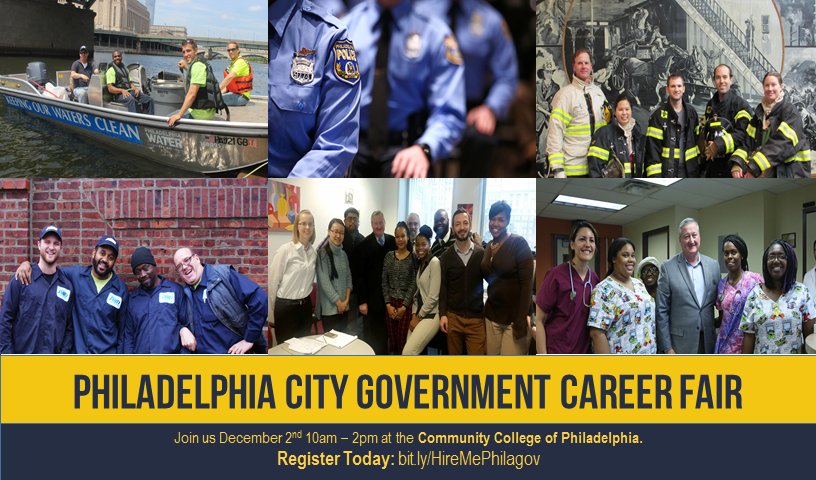 Are you looking for a new career? Know someone in Philly looking for a job?
This Friday, December 2, 2016, from 10:00 a.m. to 2:00 p.m., representatives from nearly two dozen municipal agencies (including PWD!) will be at the Community College of Philadelphia (17th and Spring Garden Street) to talk to you about current job opportunities with the City of Philadelphia Government.
The event is free and open to all, but registration is required. You can register at the door or here. More information about the event is available here.
Help us spread the word by sharing this information with your neighbors and friends!
Upcoming Courses for Contractors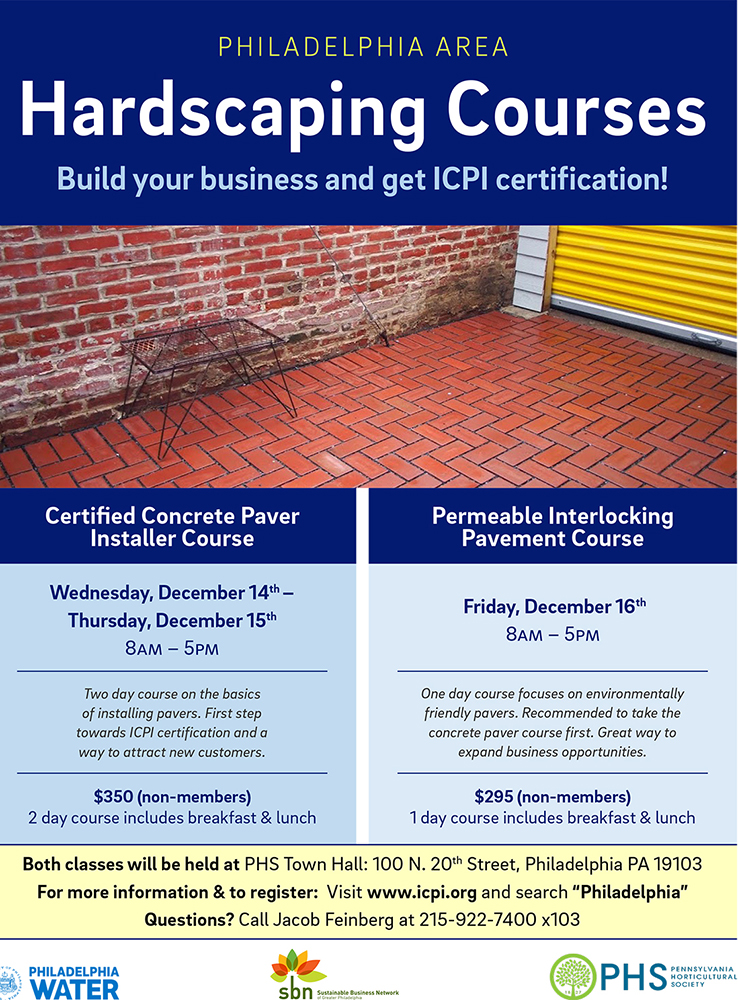 If you're already in the landscaping or home improvement business, you may also be interested in two upcoming courses designed to give you the skills and certification needed to install special permeable paving.
Taking these courses will help contractors get approved to install rain-absorbing pavers through the Philadelphia Water Department's Rain Check program, which offers discounts on projects that help homeowners manage stormwater runoff on their properties.
The two-day Certified Concrete Paver Installer Course will take place December 14-15, and is followed by the Permeable Interlocking Pavement Course on December 16.
It is recommended that contractors take the Certified Concrete Paver Installer Course first.
These courses are being held through the Interlocking Concrete Pavement Institute (ICPI) in partnership the Sustainable Business Network of Greater Philadelphia and the Pennsylvania Horticultural Society, which manages Rain Check. Both classes will be held at PHS Town Hall, 100 N. 20th Street, Philadelphia PA 19103
The Certified Concrete Paver Installer Course focuses on the basics of installing pavers and is first step towards ICPI certification. The cost is $350 for non-members and includes breakfast and lunch.
Register here.
The Permeable Interlocking Pavement Course (Dec. 16) focuses on environmentally friendly pavers. The cost is $295 for non-members and also includes breakfast and lunch. Register here.
For more information, call Jacob Feinberg at 215-922-7400 x103