Energy Awareness Festival at the Navy Yard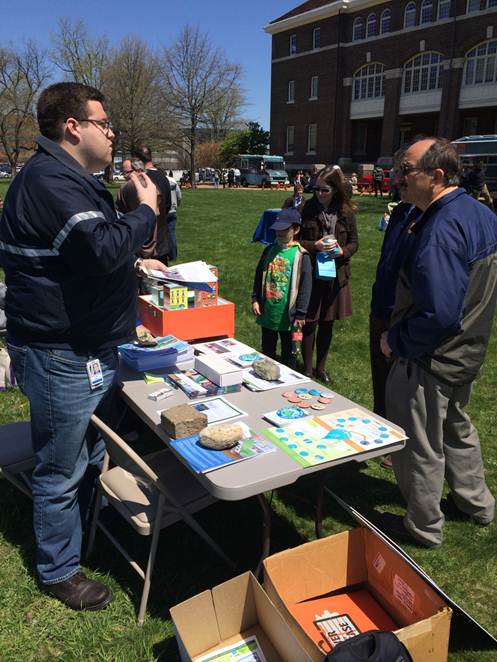 As part of our week-long celebration of Earth Day, PWD joined other utilities and non-profits at the Energy Awareness Festival on Thursday. Taking place on the Marine Parade Grounds at the Navy Yard, the festival included representatives from The Naval Facilities Engineering Command (NAVFAC), the Clean Air Council, Philadelphia Gas Works (PGW), and more!
As part of the event, PWD brought out our trusty, kid-friendly "Sewer in a Suitcase." This 3D model shows how stormwater can cause an overflow of polluted water into our creeks and rivers. All the participants who visited our table learned more about Green City, Clean Waters and how each person can make a difference by doing simple things like installing a rain barrel. Happy Earth Week!