Fishing for Some Fun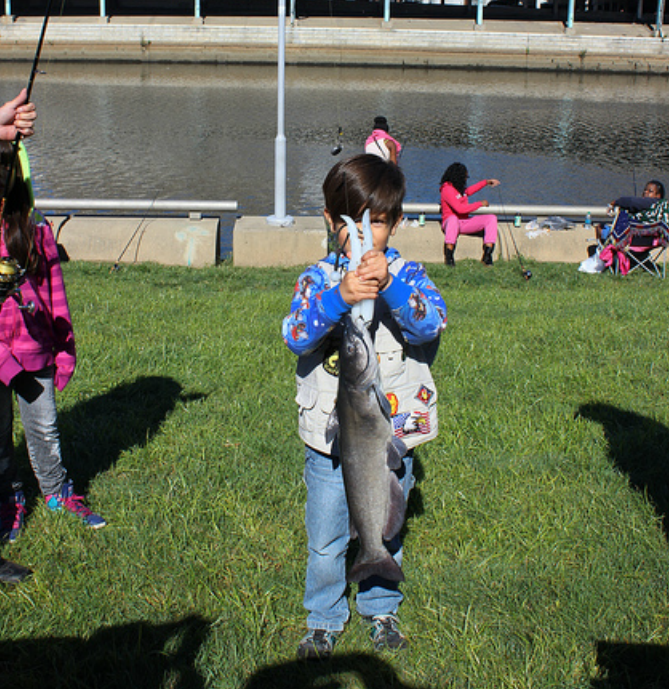 Saturday, September 7th was a picture –perfect fall day for the 9th annual Fish Fest. Over 100 anglers of all different ages came out to Schuylkill Banks to compete for Smallest Fish, Largest Fish, and Most Fish Caught. Judges awarded prizes such as deluxe tackle boxes and rods from Plano and Dick's Sporting Goods to the lucky winners. In total, fishers hauled in eighty-one fish and six different species including Channel Catfish, Bluegill, Striped Bass, American Eel, American Shad and White Perch.
The Philadelphia Water Department partners with the Schuylkill River Development Corporation, Fish & Boat Commission, and Philadelphia Parks and Recreation to host Fish Fest each year.
Check out more photos from the Fish Fest by clicking on the slide show below!