Get Funding for Projects to Protect the Schuylkill River Watershed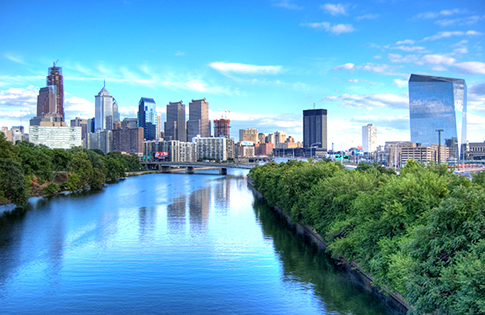 Image courtesy of Ed Yakovich.
PWD is one of several public and private funders of The Schuylkill River Restoration Fund.
The Fund provides grants to government agencies and non-profit organizations for projects that improve the quality of water in the Schuylkill's watershed. Since 2006, the Fund has collected more than $2 million and funded over 60 projects! Applications are now being accepted for the 2015 Schuylkill River Restoration Fund.
Does your community group, school or non-profit business have a project in the works that might qualify for funding? View the Fund guidelines here. And download the application here.
Your organization may also qualify for a $4,000 Land Transaction Assistance Grant, which is intended to assist with transaction costs for permanent land protection projects (conservation easements, full fee acquisitions, donations). Download the Land Transaction Assistance Grant guidelines here.
While the grants also focus on agricultural pollution and abandoned mine drainage, here in Philadelphia, past recipients have used funding from the grants to pay for projects that manage stormwater run-off.
In 2014 Grants totaling $337,465 were awarded to seven projects. Among them was a $37,961 award for a meadow at SDP's Cook-Wissahickon School that resulted in 3,300 sq. ft. of new meadow installed and maintained, as well as an education for the neighbors in the difference between a meadow and an unkempt lawn!
Want more information? Contact Tim Fenchel at tfenchel@schuylkillriver.org or call the Schuylkill River Heritage Area at 484-945-0200.