INVISIBLE RIVER Brings a Live Performance to the Schuylkill River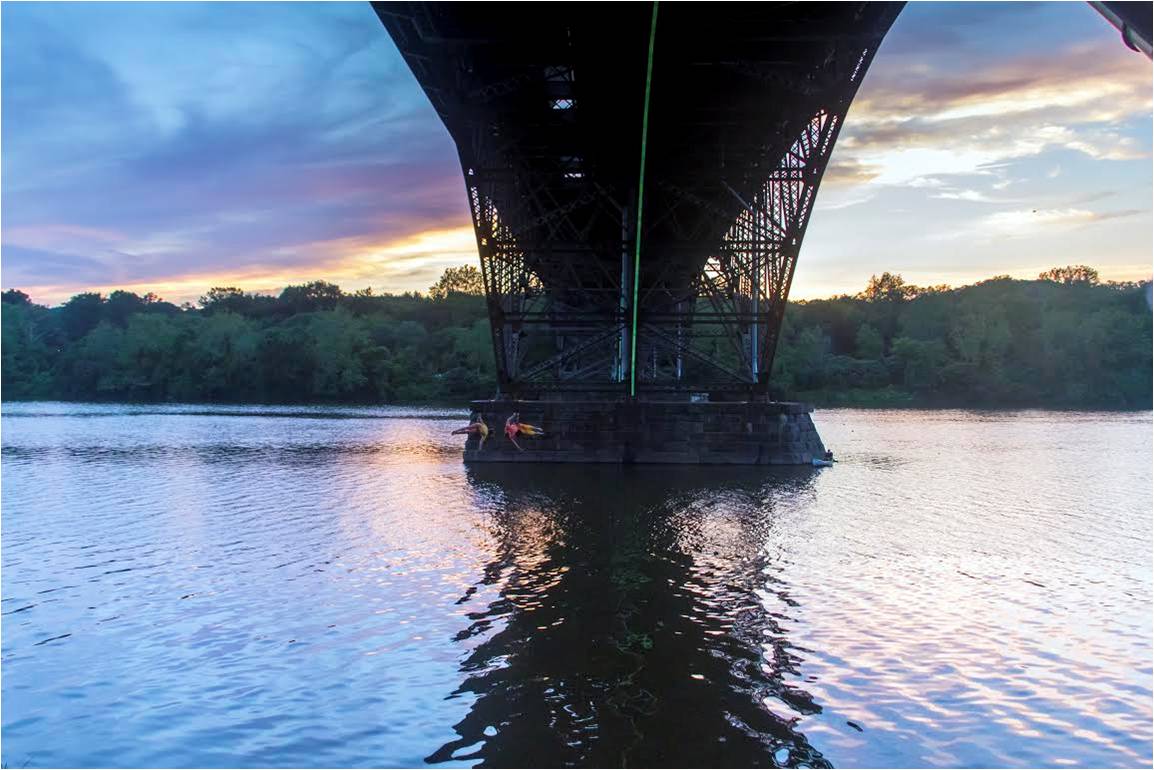 Connect to the Schuylkill River this Saturday, July 12th and Sunday, July 13th by taking part in INVISIBLE RIVER, an event that combines dance, art, boating, and love of the environment- in a fantastic show open to the public. The show includes a musical ensemble, a freestanding abstract sculpture of native birds, and aerial dancers who fly beneath the Strawberry Mansion Bridge and sail on a boat that glides along the water. On the docks a chorus of dancers will build a landscape of running and flocking movement that ebbs and flows out of the landscape creating an ephemeral experience similar to nature.
PWD will be there to welcome people to the Schuylkill River and provide information on the health of our river and ways to learn more about our watersheds.
The public is invited to view the event from the shores of Kelly Drive for free. Tickets are available for those interested in taking a moving boat flotilla to see the show from the water.
For more information: http://www.invisibleriver.org/