This Place Is BMPing: Saylors Grove
Each week, we profile a BMP—short for Best Management Practices—to demonstrate how local businesses, organizations and neighbors are helping to keep our streams and rivers clean by managing stormwater on their property.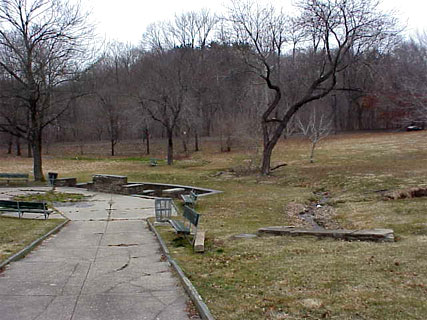 Saylors Grove before renovation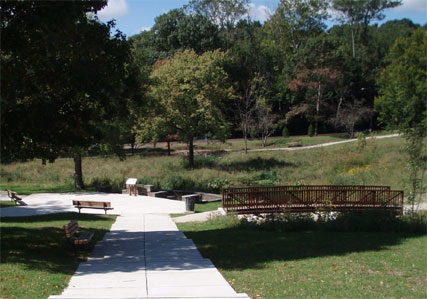 Saylors Grove after the creation of a stormwater wetland
Before the Philadelphia Water Department constructed a stormwater wetland at Saylors Grove in Fairmount Park, the area received an excessive amount of runoff that drained into Monoshone Creek, a tributary to the Wissahickon, resulting in erosion of the Monoshone and impaired water quality. The creation of a one-acre wetland in 2006 now handles approximately 25 million gallons of urban stormwater each year, slowing the flow to the Monoshone and filtering the stormwater naturally by removing pollutants as the water cascades over rocks en route to the wetland.
PWD continues to monitor this stormwater wetland to determine the reduction in stormwater flow to the creek and analyze its performance. It is estimated that the wetland intercepts 73% of the watershed's annual runoff.
Learn more about this stormwater BMP project, find it on a map and view photos at the Temple-Villanova Sustainable Stormwater Initiative project page. After the jump, another photo of the fully vegetated wetland.