Reel Good Time: Photos from the 2012 Philly Fun Fishing Fest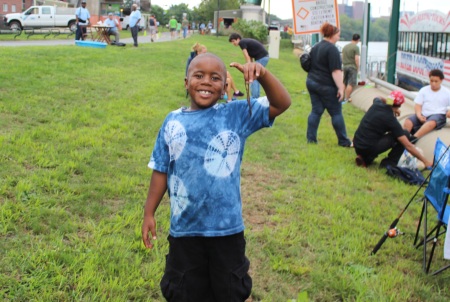 Last weekend's Philly Fun Fishing Fest was, um, off the hook. Nearly 100 participants came to the Schuylkill banks, and the fish were definitely biting. A total of 225 fish were caught; 10 different species were hauled in during the catch-and-release event, including striped bass, white perch, yellow perch, channel catfish, white catfish, small-mouthed bass, blue gill, alewife, spot and blueback herring.
Thanks to our sponsors (Dick's Sporting Goods and Plano) and our partners (Philadelphia Parks & Recreation and the Schuylkill River Development Corporation). More photos after the jump.

Small fry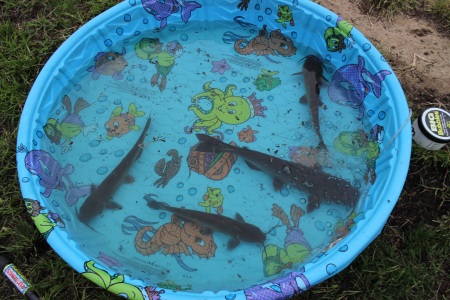 Catfish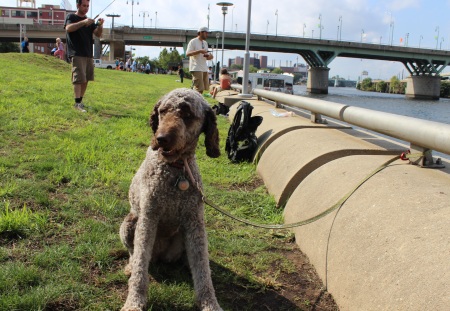 Dogfish?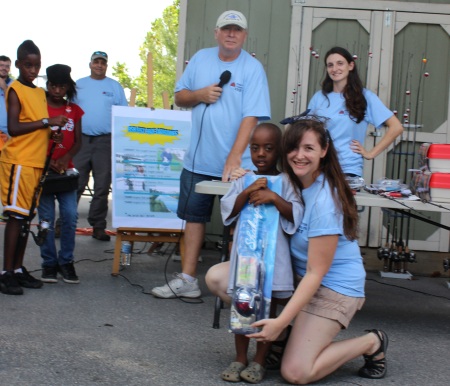 Prizes!