Two Rivers One Water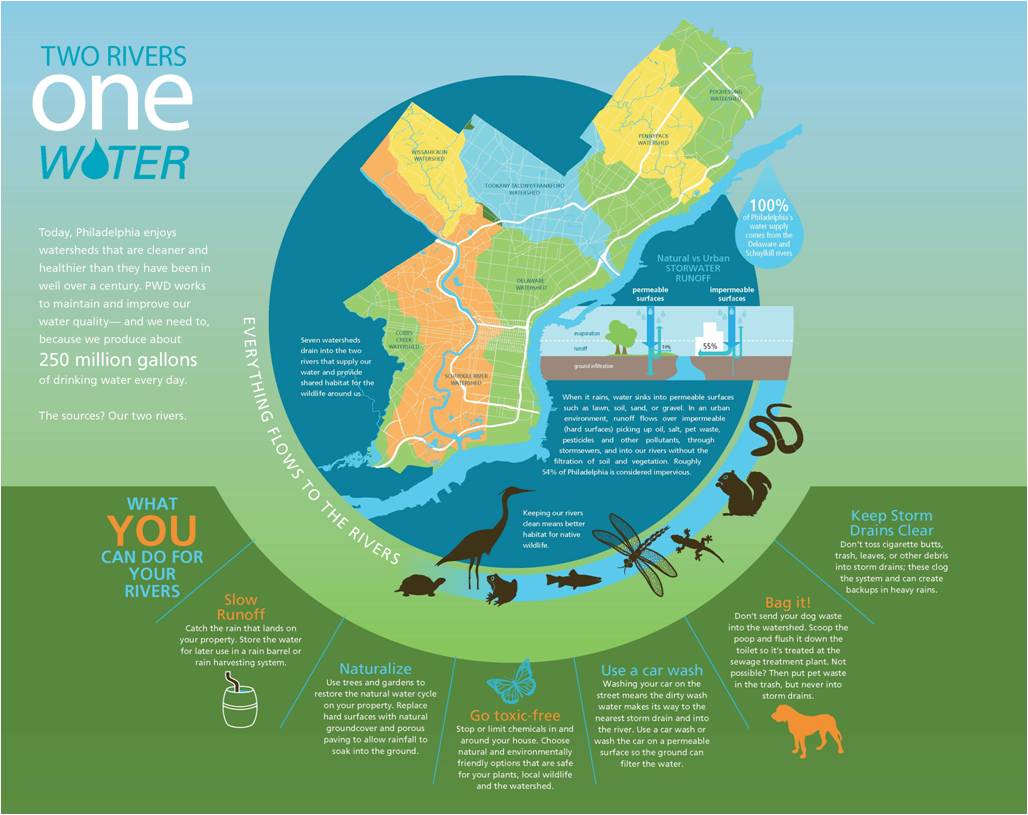 It's summer time! What could be better than spending your summer outside in warm weather, then cooling off with a refreshing glass of cold water? Philadelphia's water has not always been as clean as it is today. In fact, Philadelphia currently enjoys watersheds that are cleaner than they have been in over a century. To ensure our water remains healthy, PWD works behind the scenes to produce about 250 million gallons of high quality drinking water every day.
PWD is excited to start our Two Rivers One Water campaign to keep people in the know about their connection to our water. Take a look at this poster to see how you can lend a hand this summer to make sure our water stays pure. A few ways to help include bagging your dog's waste, limiting chemical usage, and keeping your storm drains clear.