Make Your Block Pop: Get Watershed Markers for Your Sidewalks!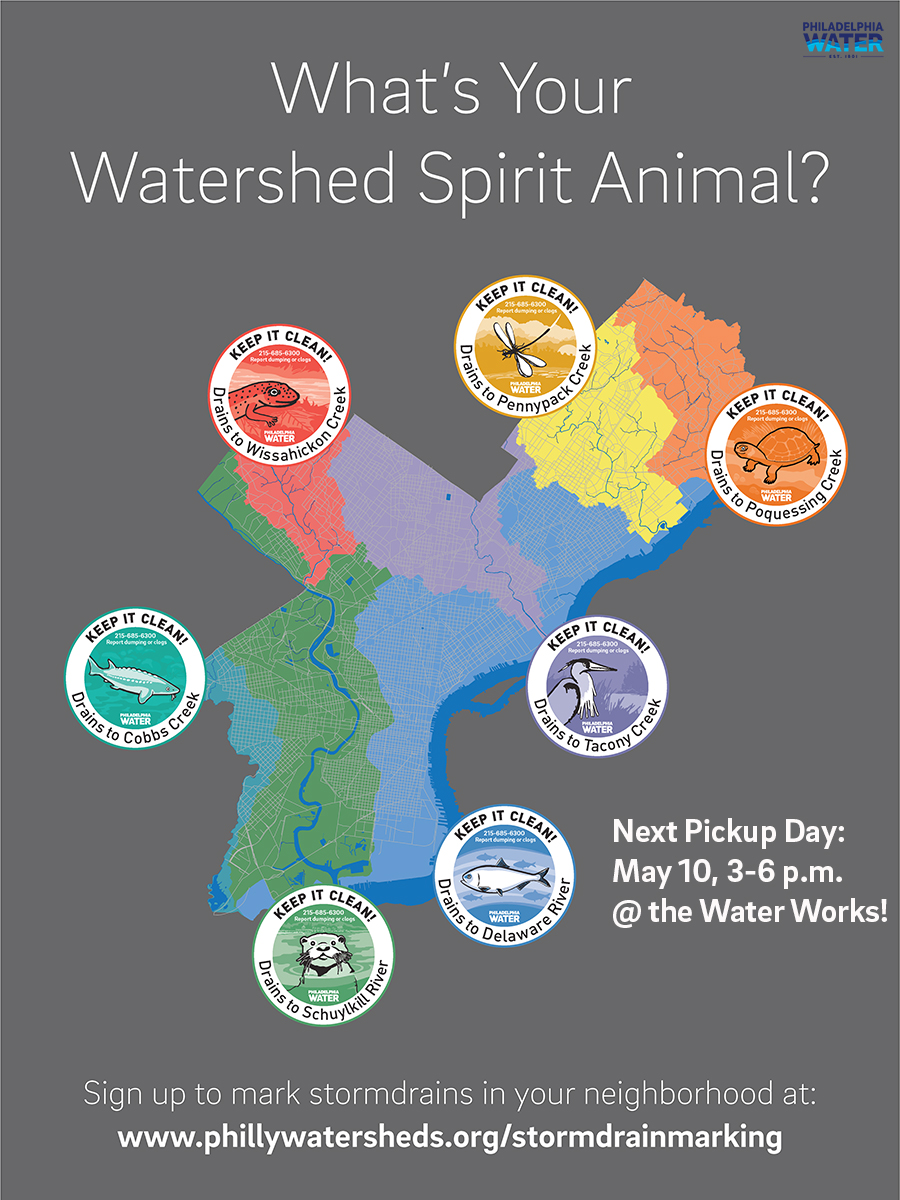 Free markers and installation kits will be available for pickup next Tuesday at the Water Works—just request a kit here!
Last year, Philadelphia Water crews cleaned over 100,000 storm drains in neighborhoods all over the city. While that number is impressive, we still need your help—and not just in the never-ending effort to keep storm drains clear of trash, leaves, snow and other debris.
We need help educating neighbors about how these easily overlooked pieces of infrastructure act as direct links to local watersheds. Not enough people know that what gets dumped on your street—be it litter, dog waste or used motor oil—also gets washed into your local waterways, and that can be bad news for water quality and the wildlife we're working hard to protect and restore.
To drive this neighborhood-to-nature connection home, we created new storm drain markers for each of Philly's seven watersheds featuring seven different aquatic creatures native to local waterways. Read more about the markers here.
Interested in giving us a hand while adding a little color to your block, discovering your watershed's aquatic creature and helping your community understand its role in the urban water cycle? Visit our storm drain marking page to locate your watershed and sign up for a free marking it.
In addition to being a cool thing to do for your neighborhood, storm drain marking can be a great educational volunteer activity for schools and community groups, and even works as a team-building project for your workplace!
To make getting your free kit easy, we will be offering a special pickup day at the Fairmount Water Works (600 Water Works Drive) on Tuesday, May 10 from 3-6 p.m.
We had nine groups mark drains for Philly Spring Cleanup in April, but with over 75,000 storm drains, we still have a long way to go! Order your kit here to get started!