Why customer satisfaction is important and what we're doing to improve it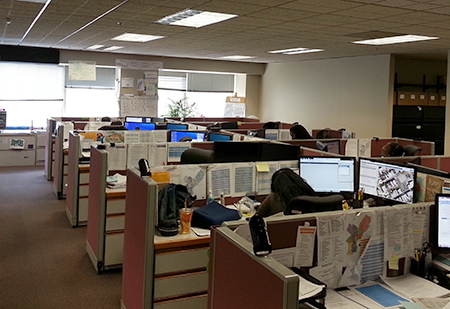 A collaborative effort of various associations representing the U.S. water and wastewater sector called WaterEUM cuts to the core of why high customer satisfaction is the most important goal for utilities like PWD:

Customer satisfaction is important to water utilities to minimize customer complaints and associated costs, maintain customer goodwill, and increase customer support for utility improvement initiatives.

But most importantly, improving customer satisfaction is just the right thing to do. PWD's employees are also customers, ratepayers and residents of Philadelphia so we know how important it is to get this right. In our budget testimony to City Council this week we shared some results from changes we put in place in the past year to improve customer service.

By adding cloud technology to the PWD call center in 2013 we significantly increased the number of calls taken each business day. We can now track all calls and use a customer call back system to ensure that every customer gets the chance to speak directly with a representative. The centers are showing significantly fewer abandoned calls and shorter customer hold times: an average wait time of 39 seconds—30% shorter than the average among call centers across all industries (56 seconds). And we continue to work to make that wait time even shorter.
sp;
In In March 2014, we kicked off a management and efficiency review of all aspects of our operations that impact our customers including: Call Center Operations, Customer Service, Inlet Cleaning, Water and Sewer Main Repair, Metering and Construction operations. We will use this study to identify opportunities for improvements.

Also, in March 2014, we partnered with the Water Revenue Bureau (WRB)—a separate department from PWD—toanalyze how WRB conducts its operations and to make recommendations with regard to (1) creating an overall high level of customer service; (2) making sure all customers pay for what they use; (3) assuring reliable financial and management information; and (4) evaluating how to improve the existing billing operating system. We will continue these reviews into FY15.

And, of course, we continue to be as open to our customers as
possible with various ways for you to get in touch with us. One of our
favorites is through Twitter, which you can use to Tweet us a message any time. Check it out!